You can use these buttons to navigate to specific sections of the page.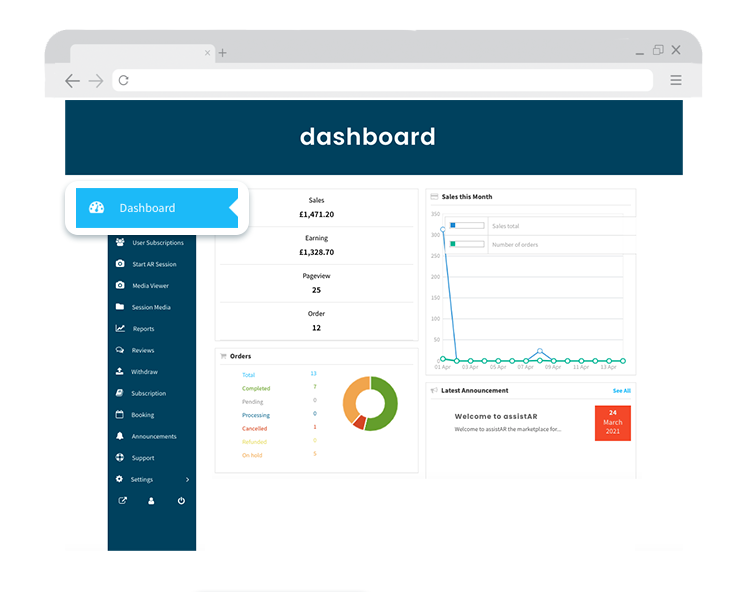 The Main Dashboard is a snapshot of your business with AssistAR.  At a glance you will know recent financial information, your sales history in graphical format, recent reviews and more. Think of it as a summary of the information from the rest of your Dashboard.
In the 'Orders' tab, you will see a detailed view of your past, present and future AssistAR orders.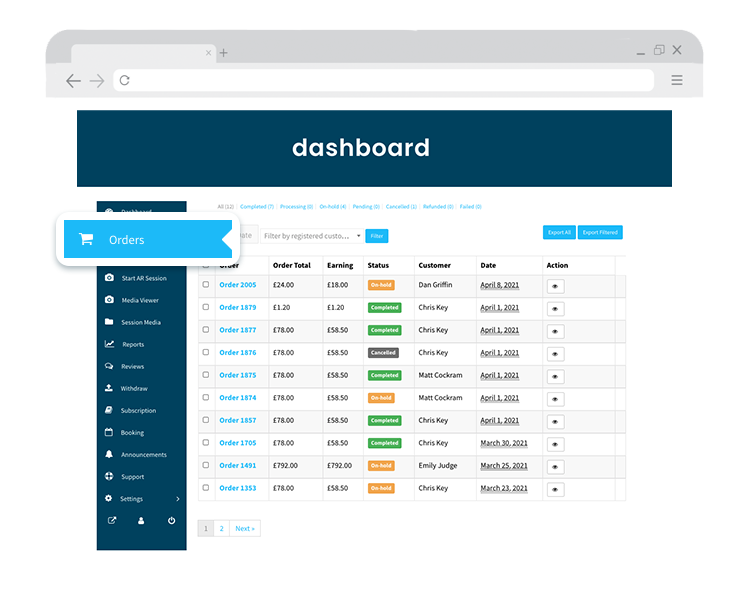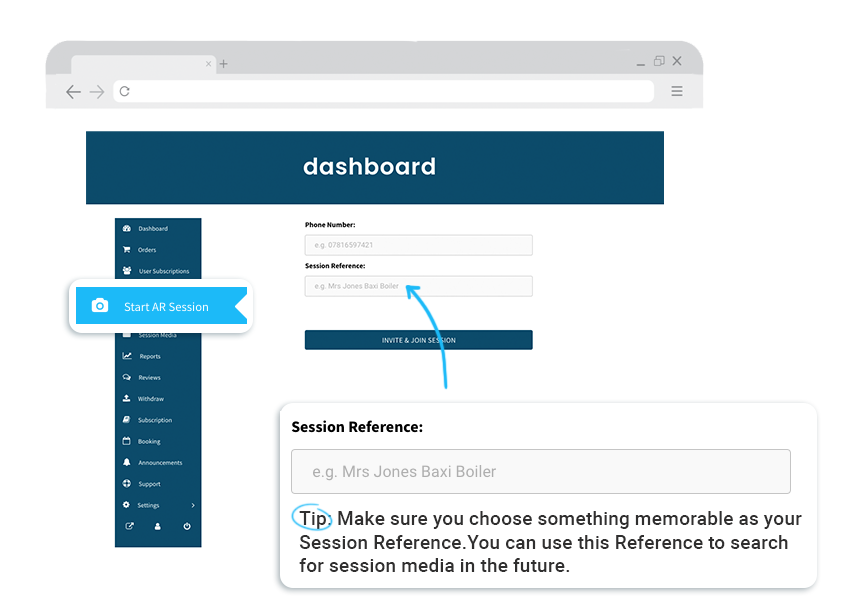 This is where you will enter the customer's contact details and send them a link to the AR Session. Here you will also enter a Session Reference; we advice that you make this memorable, as during the session you may capture some images. You'll be able to search for these images in the future using you chosen Session Reference. 
The Media Browser allows you to browse all of the media you have saved from your previous AR sessions.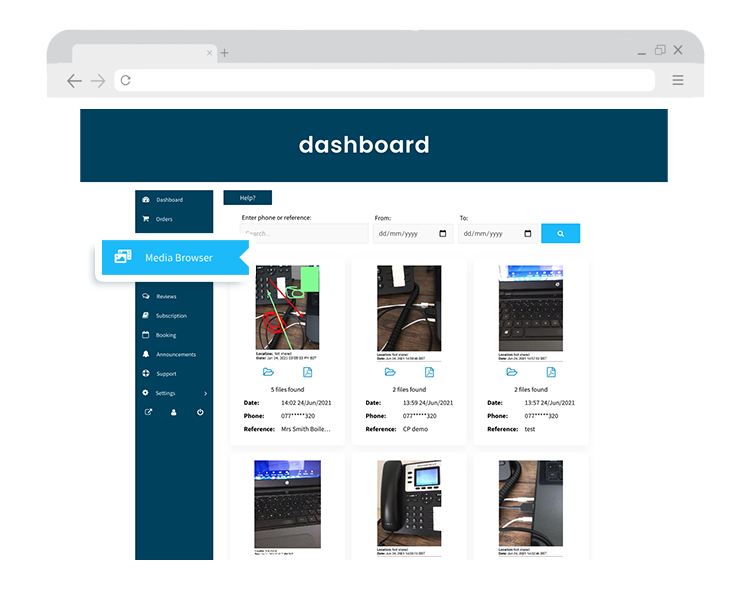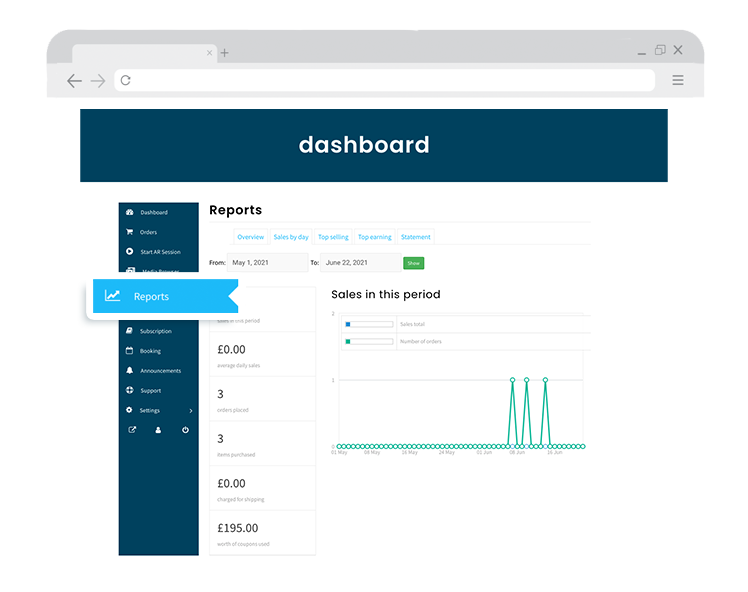 In the Reports section, you'll be able to produce reports based on your activity and revenue. these can be filtered by a dated search. 
Here you will find an area where you can review any reviews that you have received from your customers. You will be able to Mark as Spam where appropriate.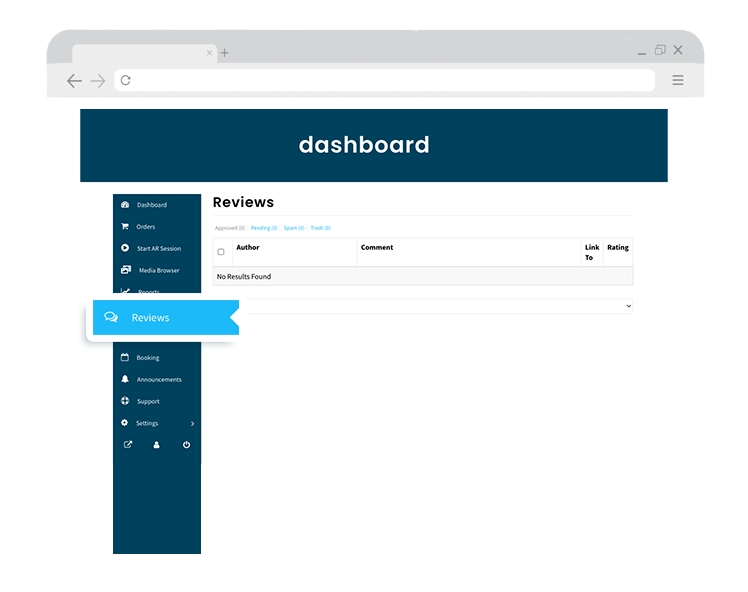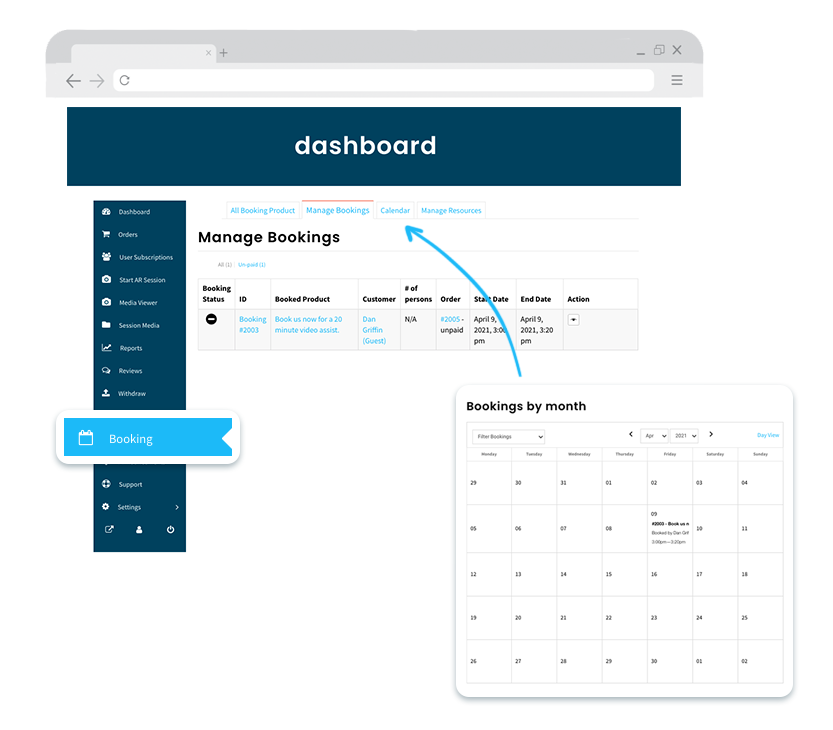 View and manage your upcoming bookings. You can either view them on a month by month calendar, or as a list that gives you more detailed information about each booking.
If the AssistAR Team shares any general platform-wide information relating to your service, then you will find the messages published here. You will also receive an email notification.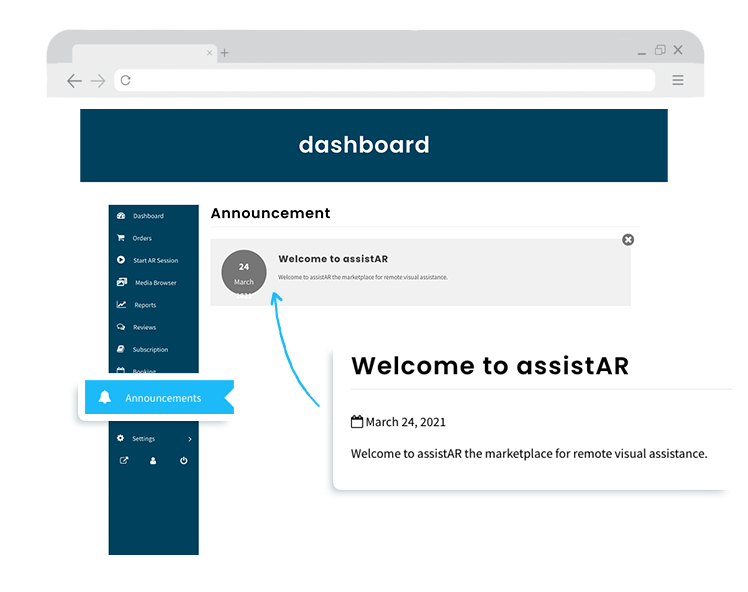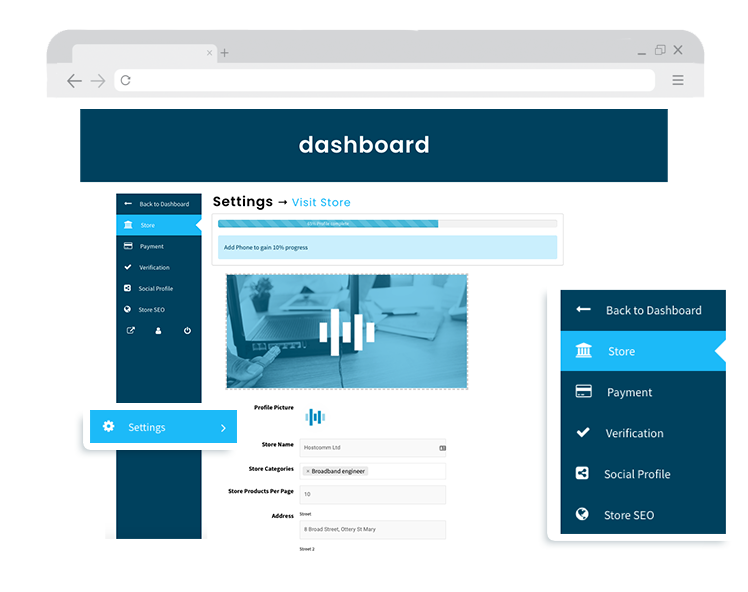 The settings section is for you to edit your assistAR store front (the section that is visible to your customers) and is also the home to your payment settings.